Luke
Project Manager
Connect with Luke
What I Do
With 4 years of experience working in the automotive industry on large scale, multi-franchise websites, Luke is now branching out into other sectors as a Project Manager for 5874. An organised, logistical brain means Luke is our go-to for understanding the systematic processes behind every project.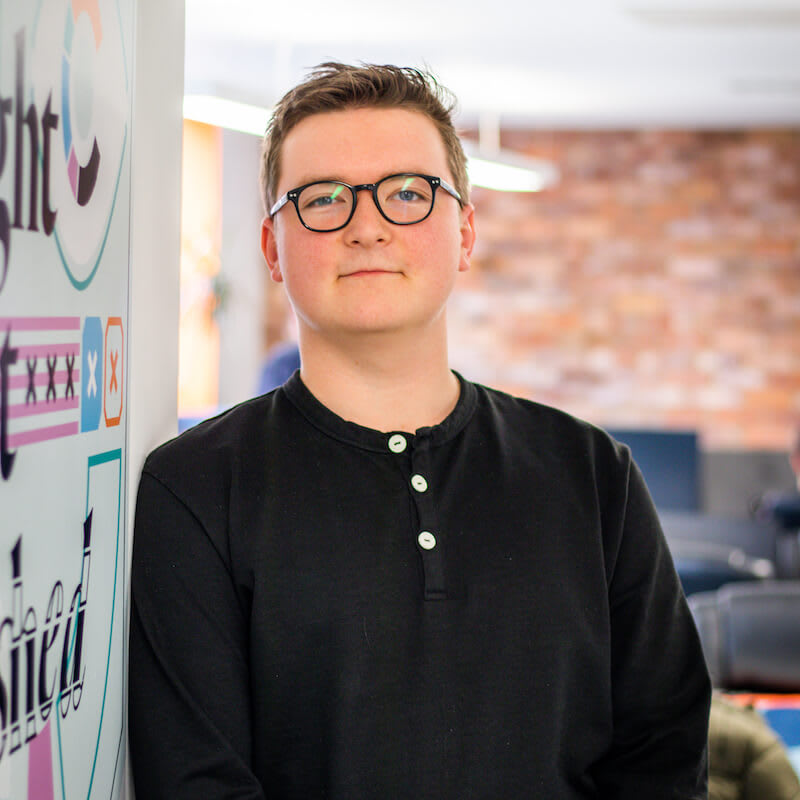 A Little More.
What's your favourite thing about working here?
The culture & the support you get from management.
In your role, what do you most enjoy and what area do you feel you excel in?
I think I'm a great people manager so I really enjoy managing and working with the developers, our clients and the key projects we deliver too.
What would you say is your favourite project you've worked on?
It would have to be the Monwell project. As tough as it was, I'm really proud of what we achieved as a team and the end product is excellent.
Where do you see yourself career-wise in 5 years?
I'll be in a similar role just with more responsibility. I'm also interested in moving to London to work for a few years too.
Got any pets?
I have a little Cockapoo called Ruben, he's fluffy and awesome.
Tell us a little bit about yourself / family / hobbies
I am big into gaming, card games especially. I also run a local snooker team! Love music as well. A few of my favourite bands are: Radiohead, Electric Light Orchestra and Kings of Leon
What's the best advice you've ever heard/been given?
"Why get upset if you can't do anything about it" Find myself getting torn up about things I can't really do anything about, whether that's work related or issues in the world... Better not to worry.
FlexibleTextCardsGridIllustration
We believe in long-term partnerships built on trust and honesty. From this mutual understanding we'll drive purposeful change, delivering experiences that allow your business to flourish.
FlexibleTextCardsGridIllustration
Give us a buzz or drop us a line. Let's work together.