Michelle
Marketing Manager
Connect with Michelle
What I Do
Passionate about the written word, social media and all things digital, Michelle has worked across a broad spectrum of creative industries and brings an enthusiastic and creative approach to our clients' campaigns, ensuring they get the results they want and need.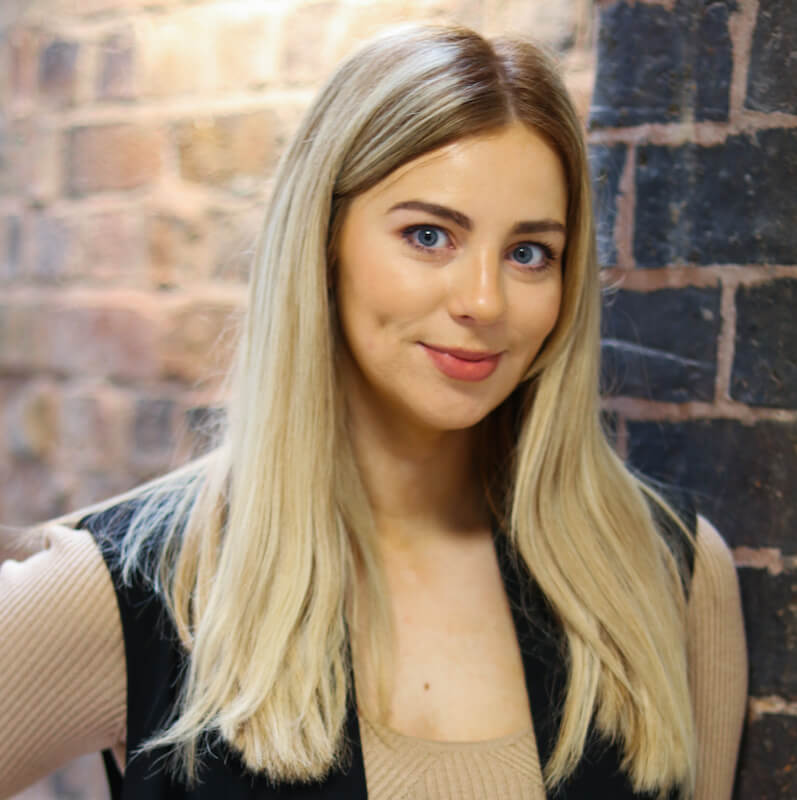 A Little More.
What made you apply for a job with 5874?
A foot into the door of the world of marketing. During the interview process, Rup and Rich were very laid-back and emphasised the value of people.
In your role, what do you most enjoy and what area do you feel you excel in?
My favourite part is idea generation. The excitement that comes with creating and developing campaigns. I *think* I'm pretty good at content writing. I've been doing it long enough anyway.
What would you say is your favourite project you've worked on?
Yumi. From account management to content writing to developing an influencer marketing campaign; I feel proud of how I multi-tasked and managed to accomplish so much while working with them.
Where do you see yourself career-wise in 5 years?
At the very least, Head of Content, managing a team of content creators/digital marketers working alongside the design team.
Who or what inspires you?
Listening to other people's stories. How and why they do what they do. My daughter's enthusiasm for life inspires me every day.
Got any pets?
Our beautiful staffy Belle was a rescue. She was left outside in a rabbit hutch by her first owners. My husband's Uncle then gave her a home and before he passed away, he asked us if we wanted to look after her knowing how much we adored her. She doesn't really know how to play with toys/fetch etc but she will give you the biggest cuddles and wet, slobbery kisses, much to my daughter's enjoyment!
Tell us a little bit about yourself / family / hobbies
Avid reader, film fanatic and Foo Fighters obsessive fan girl. Mother to one energetic toddler, wife to an NHS hero. Love to travel and have missed it greatly during the pandemic - get me on a plane!
"No one is you and that is your power."
FlexibleTextCardsGridIllustration
We believe in long-term partnerships built on trust and honesty. From this mutual understanding we'll drive purposeful change, delivering experiences that allow your business to flourish.
FlexibleTextCardsGridIllustration
Give us a buzz or drop us a line. Let's work together.