Tom
Head of Development
Connect with Tom
What I Do
After working in software development for a number of years, Tom specialises in both front-end and back-end development. Highly motivated, Tom brings enthusiasm and a passion for developing fresh and innovative solutions for our clients.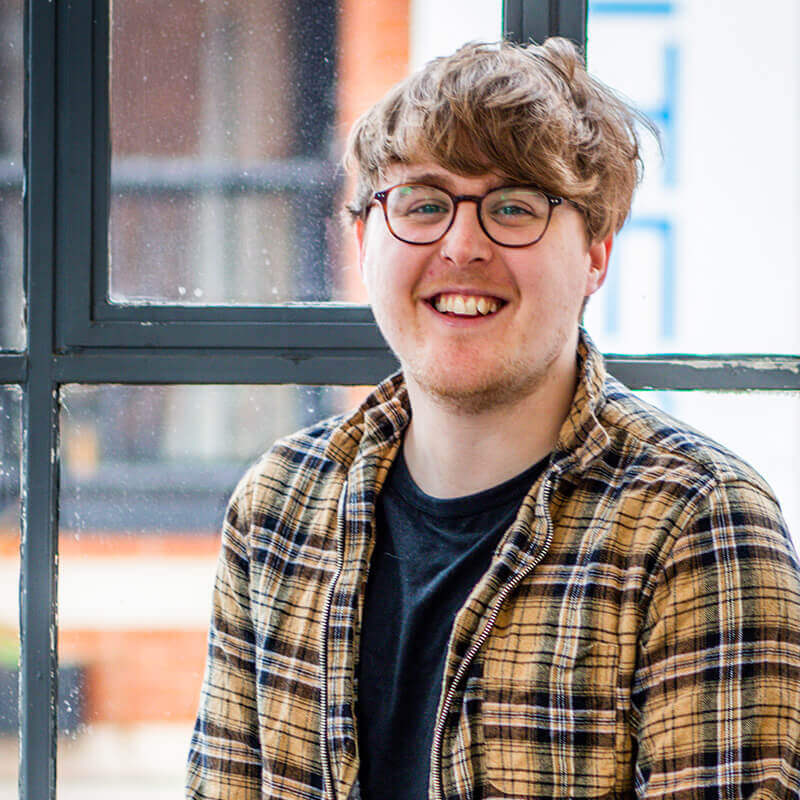 A Little More.
What made you apply for a job with 5874?
I originally didn't know about 58 - it was introduced to me through Harry. Interestingly, a company I previously worked for got Rupert out for some SEO work, just so happened I was in the meeting that fateful day; I remember walking out the meeting thinking "5874 sounds like such a great place to work, I wish I could"...here we are almost 4 years later. The interview was so relaxed, as was the general vibe of the office. It was exactly what I was looking for, everyone was friendly, the amount of variety in projects; I was instantly hooked.
What's your favourite thing about working here?
Mainly getting to work with everyone on a day-to-day basis, but also the continuous progression.
In your role, what do you most enjoy and what area do you feel you excel in?
Since taking on a lead role, as I'm really enjoying the management side, even recruiting, it's quite fun talking to all these different prospective developers. I excel in the harder stuff, I enjoy being really challenged by an issue as it drives me more to figure it out and fix.
Where do you see yourself career-wise in 5 years?
Head of development - although I'm working towards it now, is that cheating?
Who or what inspires you?
My girlfriend, family and friends.
Got any pets?
Margot and Nugget, they're both French Bulldogs, a little bit of a whirlwind.
Tell us a little bit about yourself / family / hobbies
When I'm not sitting at a computer coding, I'm sitting at a computer gaming. I have more recently become quite the dab hand at DIY.
What's the best advice you've ever heard/been given?
A wizard is never late. Nor is he early; he arrives precisely when he means to.
FlexibleTextCardsGridIllustration
We believe in long-term partnerships built on trust and honesty. From this mutual understanding we'll drive purposeful change, delivering experiences that allow your business to flourish.
FlexibleTextCardsGridIllustration
Give us a buzz or drop us a line. Let's work together.