Header
Lightbulbs Direct
Leading UK retailer selling a wide range of lightbulbs, LEDs, fluorescent tubes, fittings and batteries.
Key Points
Mobile optimised site
Replatform to secure SaaS platform with speed and scalability
A smoother more streamlined order management system
FlexibleTextBlockImageBlock
Leading UK retailer selling a wide range of lightbulbs, LEDs, fluorescent tubes, fittings and batteries.
Lightbulbs Direct specialise in making finding the perfect lightbulb a smoother process. With so many variants this can be quite a challenging task.
Lightbulbs Direct's site sat on Magento 1.9, and with the end of life coming at the start of June 2020, they could predict site security issues and a drop in mobile speed.
They came to 5874 looking to re-platform, specifically needing speed, scalability and a more user-friendly mobile site, to help to find the perfect lightbulb a smoother process.
FlexibleTextBlockImageBlock
5874 started with a discovery phase, where we conducted various onsite workshops, diving into the detail of the project, gathering Lightbulbs Direct's requirements and needs, along with their vision for how the solution would work.
On the back of discovery, we produced a wireframe so that the project could be visualised in terms of website design, with colours and assets. The complexity of the build finder was challenging however the 5874 teams were able to deliver the desired results and a working build finder. The whole project spanned over a duration of 8 weeks.
Lightbulbs Direct used Sage 200 as their ERP, therefore we needed to integrate this into BigCommerce. We chose to do this via Linnworks to create a flat files that Sage 200 was able to pick up. Linnworks also allows Lightbulbs Direct to add extra marketplace channels such as Amazon and eBay when they see fit.
Lightbulbs Direct chose BigCommerce due to the ease of use and high level of security, as well as it being a SaaS platform, which they required.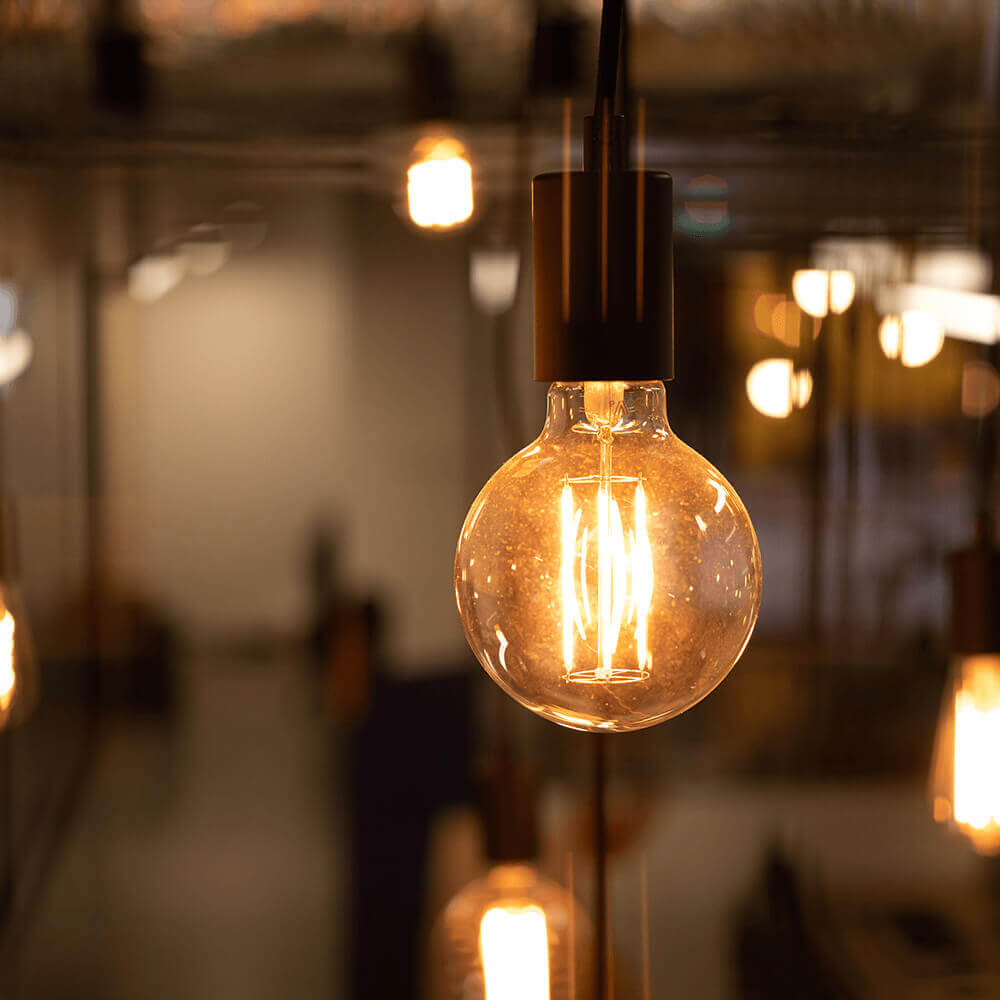 65% increase in mobile conversions since launching
Bounce rate decreased by 25%
Bespoke, fully-responsive website
FlexibleFullWidthContent
Let's build something great together.
Head over to the Lightbulbs Direct website for more information.
FlexibleTextCardsGridIllustration
Give us a buzz or drop us a line. Let's work together.