Josh
Digital Specialist
Connect with Josh
What I Do
Josh joined 5874 with a strong background in SEO, PPC and marketing. Throughout his time at 58, he has really demonstrated his skillset breaking into digital transformations and gaining very in-depth knowledge of the commerce ecosystem.
This has allowed Josh to support and lead multiple projects throughout the project lifecycle – from account and project management to solution design and consulting. Josh's analytical brain has allowed him to spearhead true data-driven marketing strategies with amazing results.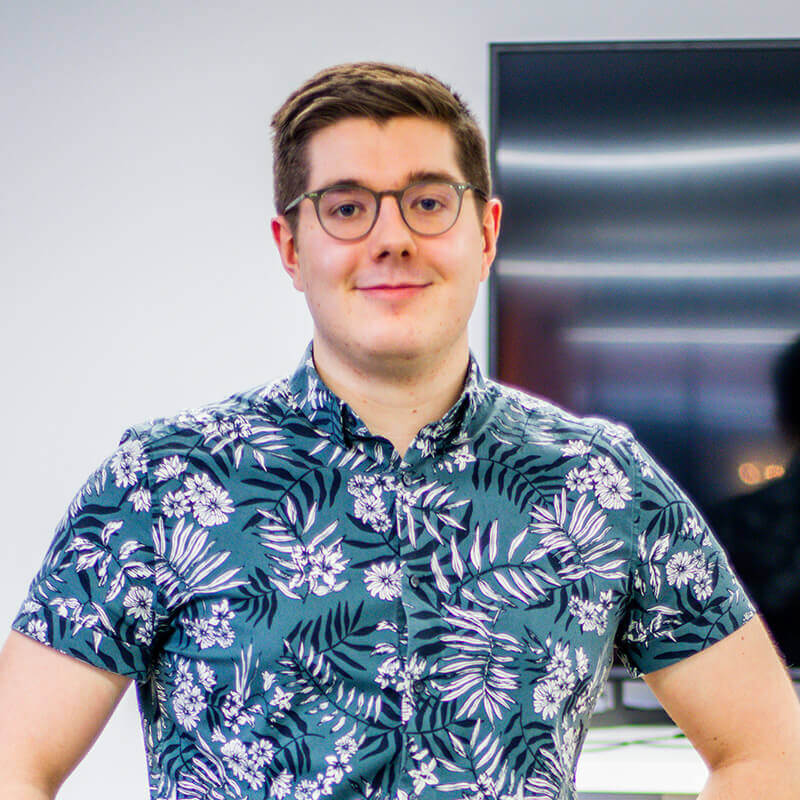 A Little More.
What made you apply for a job with 5874?
I applied because the job description met what I was looking for, and the branding and photography gave off a warm and friendly vibe. I accepted the position because the people, Rupert & Richard, were very down to Earth and illustrated how much I could thrive at 5874.
What's your favourite thing about working here?
The opportunities I have been given both personally and professionally. Along with the sheer amount I've learnt at my time at 5874.
In your role, what do you most enjoy and what area do you feel you excel in?
One my favourite parts of my role is solution architecture. Understanding a merchant's requirements and wants to best ecommerce solutions that fit their current and future needs.
Where do you see yourself career-wise in 5 years?
Leading a department or head of hub.
Who or what inspires you?
Tomorrow.
Tell us a little bit about yourself / family / hobbies
Known for wearing floral shirts every day (I may own 28 of these shirts). From time to time I can be found doing gig photography. Collector of indie and jazz vinyl. Spend most of my free time playing games or reading tech hardware articles.
What's the best advice you've ever heard/been given?
If you're going to try and walk on water make sure you are wearing your comfortable shoes
FlexibleTextCardsGridIllustration
We believe in long-term partnerships built on trust and honesty. From this mutual understanding we'll drive purposeful change, delivering experiences that allow your business to flourish.
FlexibleTextCardsGridIllustration
Give us a buzz or drop us a line. Let's work together.