Tia
Senior Project Manager
Connect with Tia
What I Do
With over 15 years of experience in various industries, understanding customers needs and consistently delivering high-quality results. Tia's desire to get to the root of issues and find creative solutions along with her analytical skills and inquisitive mind lend themselves perfectly to the world of Project Management. As Senior Project Manager at 5874, Tia is committed to delivering projects we and our clients can be proud of.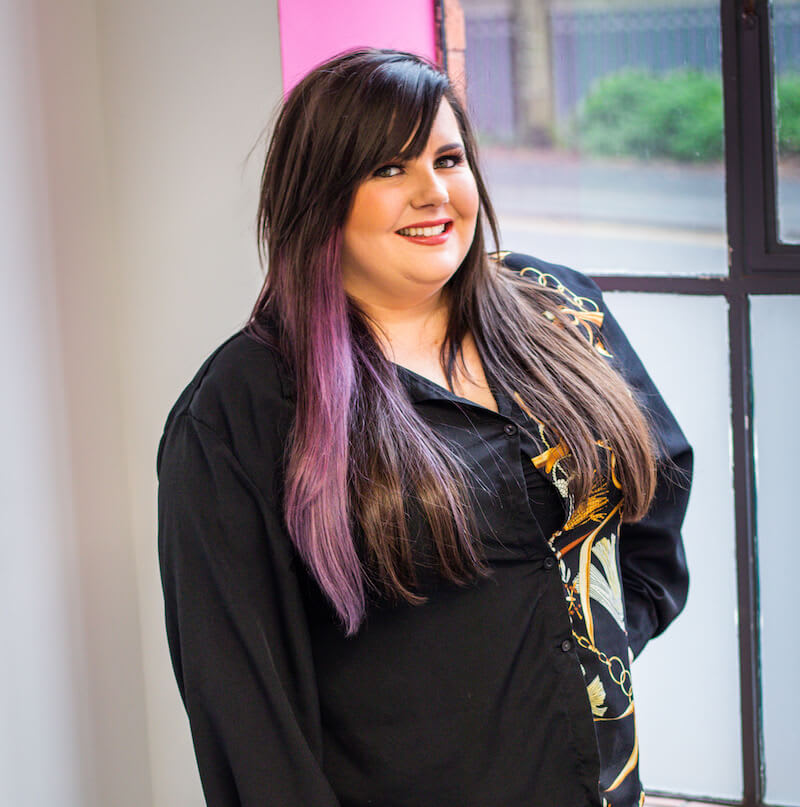 A Little More.
What made you apply for a job with 5874?
I knew I wanted to transition my career into Project Management and the 5874 opportunity felt pitched at the right level for my experience and progression aspirations. I was impressed once I viewed the website and could really tell that 5874 cares about its people. I could also tell it was a company with personality and it felt like a good fit. Once I had the chance to meet people during the interview process, it cemented the feeling that I would be happy at 5874.
What's your favourite thing about working here?
The people for sure, from the first day I was warmly welcomed by everyone and made to feel like a part of the team. There is also the feeling that every day is a new day, there are new challenges to face and overcome and that's exciting.
Got any pets?
We have 2 beautiful black cats, Boo and Bea, who love attention and cuddles. As well as a recent addition to the fur family Pippin the hamster, he is super cute and very friendly.
Where do you see yourself career-wise in 5 years?
I aim to be an experienced and knowledgable Project Manager, running projects from end to end. I would like to have a team/direct reports to lead and mentor.
Who inspires you?
My mom, my nan, my sister and my aunties. I have seen these generations of amazing, strong women handle a host of different trials and issues all whilst keeping their families together, continuing to spread heaps of love and finding sparkles of joy in every day. I admire their perseverance, their strength and their sense of fun.
What's the best advice you've ever heard?
I'm not going to limit myself just because people won't accept the fact that I can do something else. - Dolly Parton
Try to be the rainbow in someone else's cloud – Maya Angelou
FlexibleTextCardsGridIllustration
We believe in long-term partnerships built on trust and honesty. From this mutual understanding we'll drive purposeful change, delivering experiences that allow your business to flourish.
FlexibleTextCardsGridIllustration
Give us a buzz or drop us a line. Let's work together.